Text to Speech for Web Applications
WebReader
It automatically reads all your news, posts and texts to your visitors on your website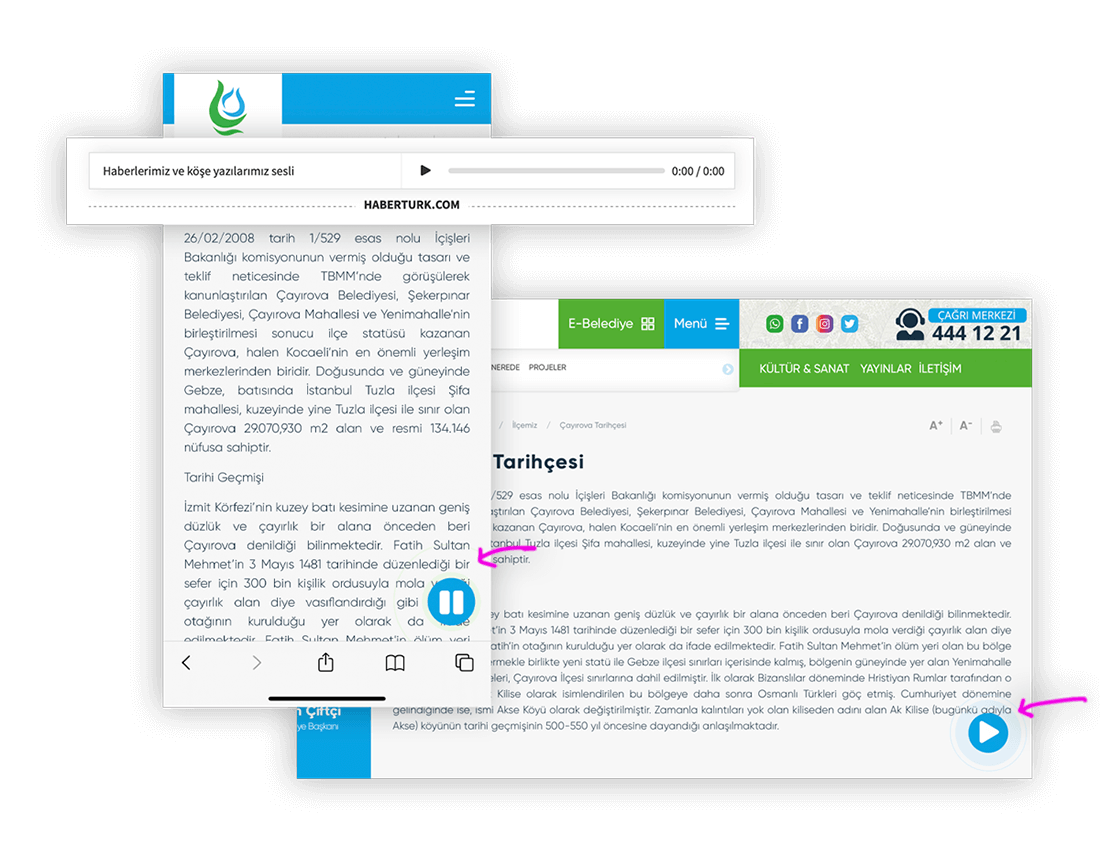 Voice Services for Websites
With Voiser WebReader, you can automatically convert to voice all news, articles, content and columns on your website.
It easily integrates into your entire website. All you have to do is determine where to read, the position and color of the player. When you upload a new content, your text is automatically converted to audio.
Contact us for more information and get an offer.
75+ Languages and Over 550 Voices
For your enterprise
Get an offer
Our team will be happy to assist you.
Success/Error Message Goes Here
Text-to-Speech without the need for expensive studios and equipment.
English, Turkish, Arabic, German, French, Italian, Russian, Chinese, Japanese, Korean ... Convert your texts naturally, fluently and realistically with more than 550 voices in 75+ languages.
Try Free Now